On Good Friday, April 10, 1868, Johannes Brahms conducted the world premiere of A German Requiem in Bremen Cathedral. Exactly 150 years later, in April 2018, Paavo Järvi and The Deutsche Kammerphilharmonie Bremen returned to the Cathedral to give a special anniversary performance of the work together with the Latvian State Choir and soloists Valentina Farcas and Matthias Goerne. The performance, which was broadcast on German State TV, has just been released on DVD for the first time by C Major.
This year Good Friday falls once again on April 10 so to honour the day The Deutsche Kammerphilharmonie Bremen is offering a free streaming of its performance with Paavo Järvi for 48 hours on the orchestra's website. Starting at 10am CET, the concert will be available until Sunday morning, offering viewers a moment of reflection and hope over the Easter weekend. > www.kammerphilharmonie.com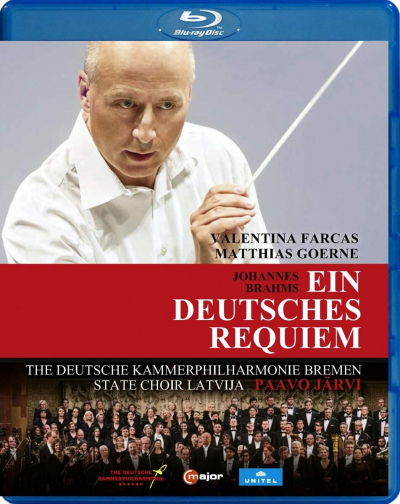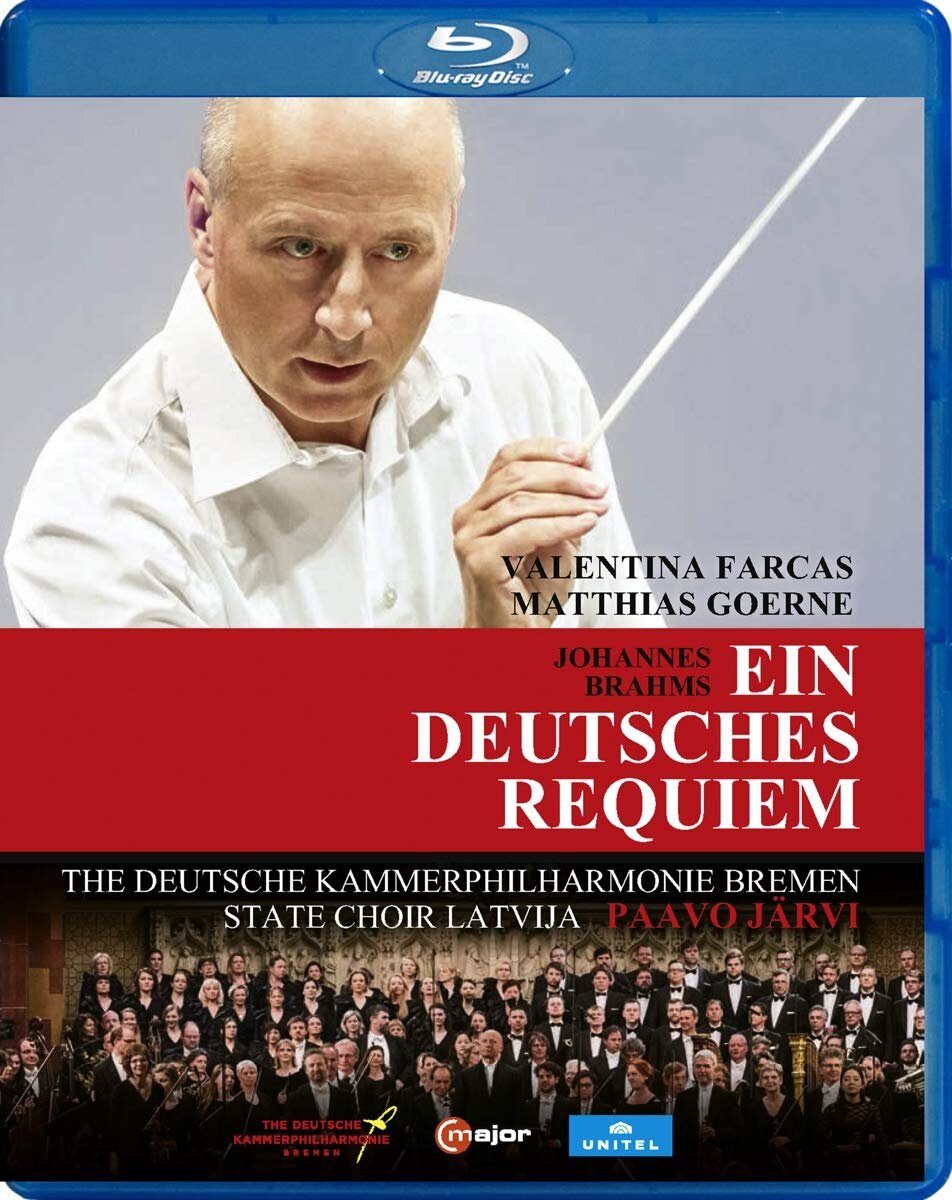 The anniversary concert was also recently released on disc (DVD or Blu-Ray formats) by C Major.
"Despite the fact that Brahms called his work a Requiem, he never meant it as primarily a mass for the dead. Instead it is intended as a comfort for those who mourn, a mass for the living to help them back on the path to new hope. This is a work full of spiritual optimism that feels particularly relevant for the times that we live in. A time when many are mourning the loss of someone close to them and everyone is anxious about both the present and the future. Brahms' music gives us an opportunity to reflect and replenish our spirits at precisely the moment when it is most needed."
Paavo Järvi